Best Garage Door Repair Plano TX
Your Trusted Garage Door Repair Plano, TX
Got garage door repair Plano, TX concerns? Rayburn Garage Doors Co. has a team of garage door experts to help with all garage door services. Since establishing the company years ago, we have been trusted go-to for homes and businesses. And we offer a full-suite of services, from garage door installation, spring replacement, garage door opener repair, and custom garage door projects – definitely covering all your needs. Our licensed garage door repair Plano, TX team gives you absolutely affordable rates for premium results!
Rayburn Garage Doors Co. is all about providing you with the best garage door service. This is why our team is available 24/7 for unquestionable reliability! First, we diagnose your garage door problem. On-site estimates is on us. Next we schedule the repair for according to your convenient time, and also the supplies availability. We always consider when it's best to do garage door repairs.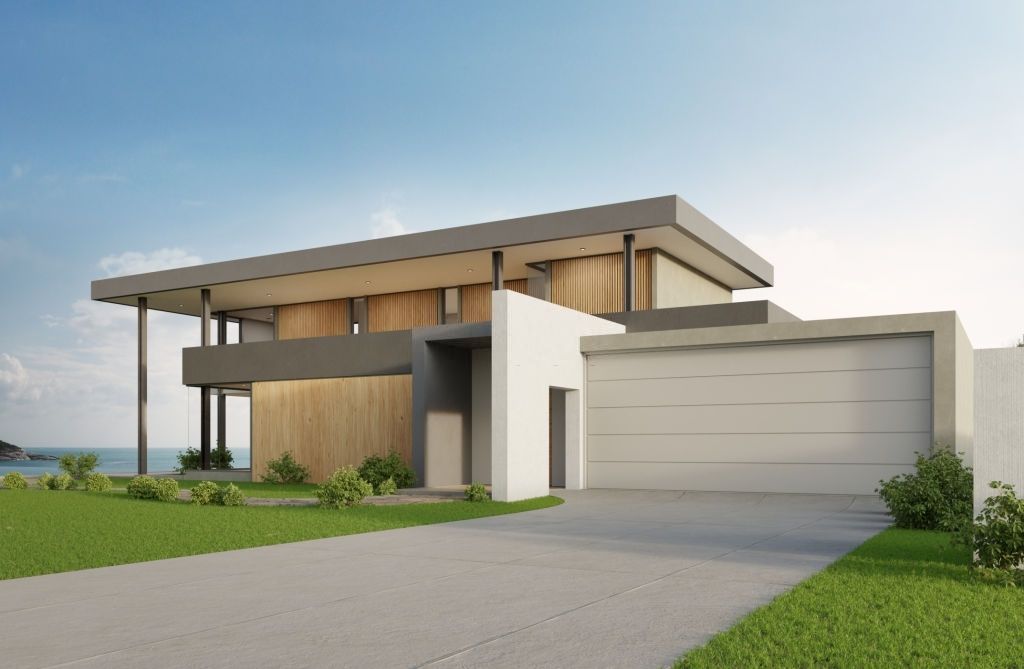 Emergency Garage Door Service
Compared to other companies, you can count on us anytime. However urgent, we are there ready to take care of your garage door repair Plano, TX needs. Garage door maintenance and installation become hassle-free because we know how to execute these projects efficiently. We also have the right products and skilled technicians. So whether you need a brand new garage door, an emergency garage door service, or scheduled maintenance – we've got you covered. Our team has extensive experience with different garage door brands and mechanisms. And most importantly, we have comprehensive warranty. We guarantee your full satisfaction then with each garage door project!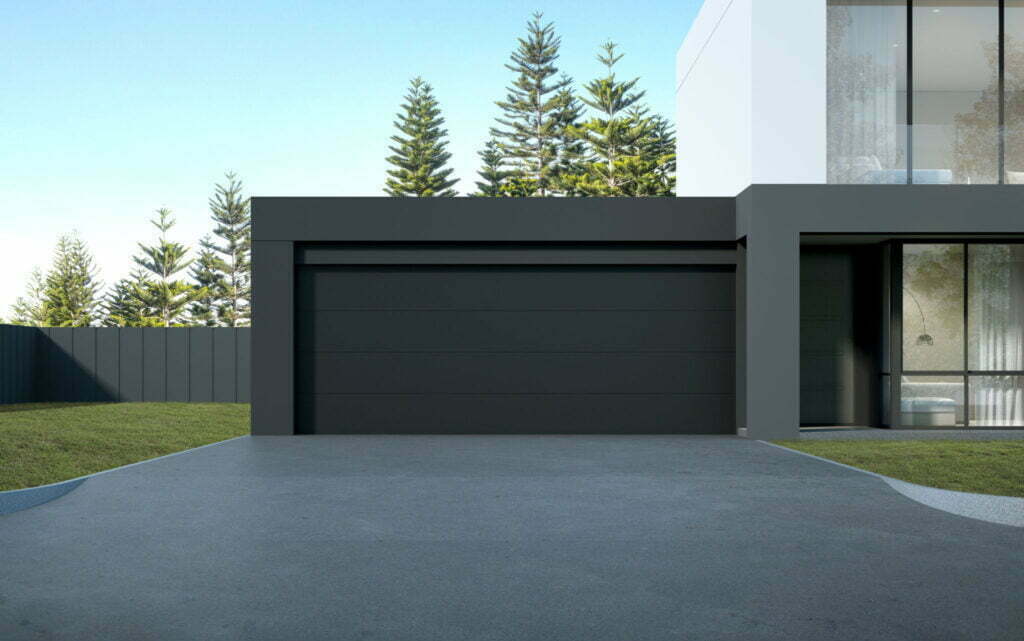 Reliable and Affordable Garage Door Repair Plano, TX
Garage doors perform every day – so it's only right that you rely on skilled professionals for garage door services. Our team has over a decade of experience with installation, repairs, and tune-ups. We guarantee work that executed flawlessly and definitely protected by warranty.
So talk to us if you have any pressing concerns about your garage doors. Our experts can assist with residential garage door repair as well as commercial garage door maintenance, torsion spring repair, loose cables, hardware replacement, opener programming. Essentially, whatever you need, we are prepared for it. You will always make the right choice if you choose Rayburn Garage Doors Co. here in Plano, TX.
Call our Licensed Technicians
Rayburn Garage Doors Co. understands how vital a fully-functional garage doors is, which is why we're here to help make that happen each time you call. We offer same-day and scheduled garage door repair for home and business in Plano, TX. Hence, if you have a broken garage door spring that needs replacement or a garage door opener that suddenly stops working – call us! In addition to emergency repairs, you can also schedule a maintenance tune-up. And in both occasions, we can always dispatch a garage door repair technician to your location. Our customer service is certainly available at all time to attend to your concern and assess the service that you may need.
Finest Garage Door Installation in Plano, TX
Here at Rayburn Garage Doors Co. We always up-to-date with the latest garage door trends. What's more, we understand how garage door upgrades can make a difference in your daily life. So if you want upgrades or new features in your garage doors, call our team. All your custom garage door maintenance and repair needs are met here!

First, we evaluate what type of garage door you need or currently have, and recommend tech upgrades or parts replacement needed. Then, we do post-checks with our repair projects to make sure everything's in place.

With our expertise in garage door installation, garage door opener repair, spring replace, and general maintenance, your investment will be fully functional for years. So don't hesitate to call us today for any garage door repair Plano, TX.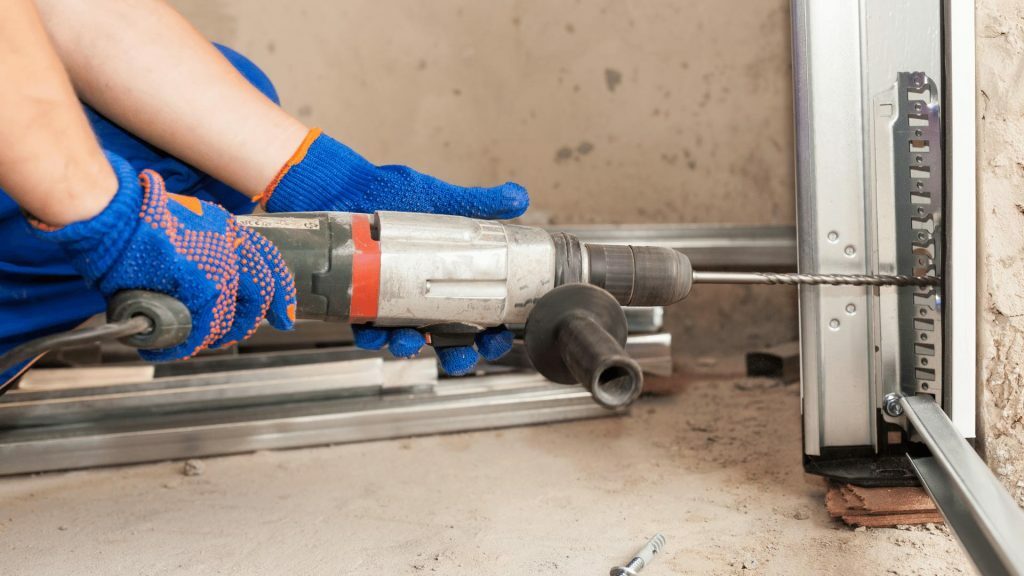 Garage Door Installation
Homeowners should get the best when it comes to installing new garage doors, commercial garage doors, and gate systems. And we are here to do exactly that because we offer reliable and affordable installation and garage door repair Plano, TX area. Our experienced technicians source only the absolute best brands and accessories, as these can make your daily routine much easier. Thus, letting us take care of garage door installation will give you garage doors that stand up against the daily grind.
Residential Garage Door Repair
Garage door repairs are certainly best dealt with fast. Hence, you can count on us if you need any professional garage door repair Plano, TX help. We won't let the problem drag on. After all, we're dedicated to getting homeowners the highest quality repairs in the most efficient way, and then doing post-checks to ensure proper results. Indeed, we design our products, labor and customer service to attend to your specific issue. Having your garage door repaired b y us also ensure that you get industry standards met and your convenience maximized. So talk to us today!
Commercial Garage Door Repair
We also offer commercial garage door repair service for business owners in Plano, TX. Because we have customizable options using top garage door brands in the market, you'll definitely have the sturdiest and most reliable garage doors for your commercial property. Always trust our team to keep any major damage at bay. Essentially, we'll make sure your doors have weather protection, insulation, offloading ease, and smoothness per cycle. So if your business needs a commercial-grade garage door, call us today!
Emergency Garage Door Repair
Urgent garage door repair issues need the most experienced team. And we as the trusted garage door repair Plano, TX company can offer efficient solutions on the whole. So whether your garage door repair need is big or small, we have the tools and the know-how to fix them right. Call us for any garage door malfunctioning, freeing, or slamming down issues. Since we have 24/7 garage door technicians, we can definitely come to your location right away. We have fully-equipped mobile service with spare parts and tools to deal with your emergency garage door repair Plano, TX needs!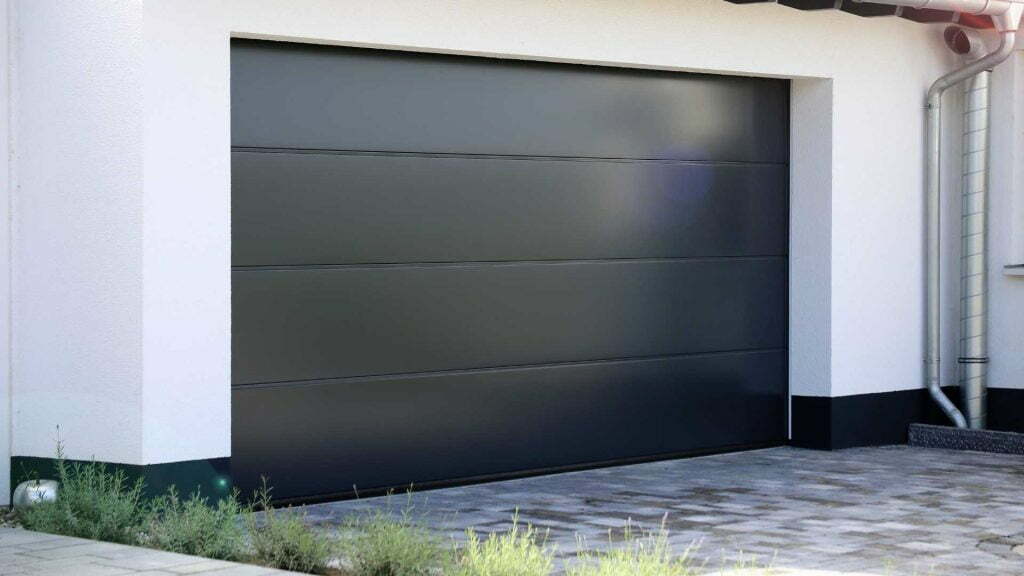 Custom Garage Doors Plano, TX
Plano, TX home owners deserve the best garage door installation and repairs – here at Rayburn Garage Doors Co, we can give that and more!
Since it's a fact that one of the best ways to boost value and functionality is with a custom garage door, get the garage doors you've always wanted. Our garage door repair Plano, TX techs give insights from start to finish. We'll discuss particular features for your doors, then set the dimensions. Next, we'll install the new garage doors. And finally, we'll do a post-installation check afterward. 
Since we are experienced in all garage door types, you're in good hands. Doors are customizable to satisfy clients' tastes. Hence, if you're looking for smart options, a sturdier material, or a more stylish door, call us. And if you need a garage door repair Plano, TX, our results will make your unit move smoothly in no time.
Contact Rayburn Garage Doors Co.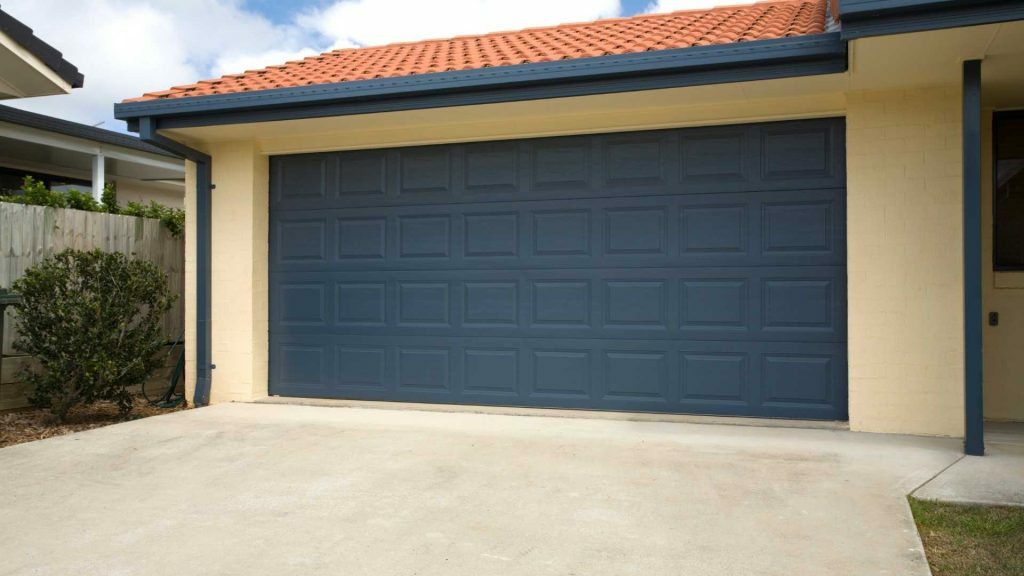 Rayburn Garage Doors Co. in Plano, TX
Plano, TX is a diverse place that offers a wonderful mix of stunning natural attractions, historic character, and the familiar hustle and bustle of urban landscape. As mainstays in the city, we know that warm and cold condition occur here. And this ultimately translates to needing the right garage door maintenance to adapt during seasonal changes.
Rayburn Garage Doors Co. understands that homeowners and business owners need reliable garage door service all year round. What's more, we aim to help maintain your property because it can free you from unexpected damage or costly expenses. And we definitely want to share our knowledge with all things garage doors. With our experience, you can choose a garage door type that maximize your residential or commercial space. And we don't just stop at garage door installation. Our service crew takes care of all maintenance, so you'll always have a perfect working unit.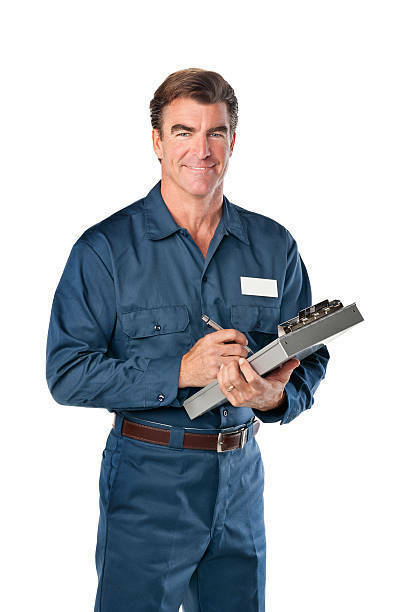 Why Choose Our Garage Door Repair Plano, TX
We are a long standing garage door repair company in Plano, TX. When you call us, we don't necessarily rush to send out a technician; we listen to your needs and figure out with you what garage door service should we prioritized.

Rayburn Garage Doors Co. can:
 – keep your garage door working in top condition
– give on-time overhead garage door repair for homes and businesses
– install new garage doors with custom features to satisfy all your needs
– introduce smart upgrades and energy-efficient technologies

Our garage door service techs can fix any issues with your garage doors because we focus on thorough assessments before the actual work. we can do it all, from repair broken springs and panels to installing a new motor or adjusting the opener. Only proper customer service and high standards are given for our garage door repair Plano, TX clients. Get in touch with us today to find out how we can assist you!
Plano East, 1201 Park Apartments, Ridgeview Ranch, La Ventura Apartments, Preston Village – Apartments, Camden Legacy Park, Los Rios Park – Apartments, Towns of Chapel Hill, Chase Oaks – Apartments, The Plaza at Chase Oaks, Brooks on Preston Apartments, Old Shepard Place Apartments, Lincoln At Towne Square –  Haggar Sq Apartments, Avignon Windhaven, Lakeside on Preston, Pasquinellis Parker Estates,  Collin Green Condos, Highwood Apartments, Wolf Creek Estates, Willow Bend Polo Estates, Preserve At Arbor Hills – The Apartments, Timber Brook Estates, Jefferson At Spring Creek – Apartments, Preston Meadows, The Trails of Glenwood, Dallas North Estates, Willow Bend, Estates of Forest Creek, Legacy Town Center North, Chisholm Place Apartments, Post Oak Estates, Willow Bend County, Hills at Prestonwood, The Domaine Apartments, Legends at Ridgeview Ranch Apartments, Chase Oaks Village, Pheasant Landing, Oak Point Estates, Townbluff Condos, Stone Lake Estates, Pitman Creek Estates, Parker Road Estates, Village at Legacy, Villages of White Rock Creek, Mansions At Ridgeview Ranch and Country Club, Estates of Forest Creek, Creek of Willow Bend, Fairfield of Plano, Redhill Spings
Whiskey Cake Kitchen & Bar, Haywire – Plano, Season 52, The Capital Grille, Kona Grill, CraftWay Kitchen, Fogo De Chao Brazilian Steakhouse, Lazy Dog Restaurant & Bar, The Latin Pig Cuban Restaurant, The Biscuit Bar, North Italia, Bavarian Grill, Fish Shack, Benihana, Bulla Gastrobar, Moxies Plano Restaurant, Urban Crust
Northwest Plano Park & Ride, Parker Road Station, Downtown Plano Station, E Plano Parkway, Northwest Plano Park & Ride, Plano Transit Village, FRS, Parker Road Station, Plano at Texas – E – MB, Jack Hatchell TC, Plano at Texas – W – NS, Plano at Custer – E – FS, Downtown Plano Station, CityLine/Bush Station, Parker at US 75 – S – MB, Coit at Plano – N – FS, Public Parking Garage, Parker Road Station
Plano Municipal Center, The City of Plano, City of Plano, Plano City Public Information, OAG New Office, Plano Volunteer Office, Plano Environmental Education & Community Outreach Office, Plano Sewer Department, City of Plano Finance Department, Plano Property Standards, Plano Recycling Collections, PlanoFuture, Collin County, Comm Supervision, Plano Planning Department, Plano Prosecution, Office of the Attorney General Child Support Division, Plano Public Works, Plano Television Network, Collin Country Clerk's Office
What Our Team Can Bring You
Rayburn Garage Doors Co. has a team of garage door service techs ready to answer your call. We have the proper training and certifications to diagnose and repair overhead garage door repair problems. Through education and experience, our crew is confident in servicing most makes and models of garage doors that are on the market now. You will have the highest standard of garage door service with us – without the overly steep rates. Our goal is provide garage door repair Plano, TX solution that are the most suitable for your property and your immediate needs!




Quick Diagnosis and Repair

We know that the garage door is a major security and aesthetic component of your home. A malfunctioning or worn-out garage door can spell disaster cause unwanted breaches or damage from the elements. Keeping the garage doors in perfect condition is a must for a warm, safe home. That's why are here to provide the best and most efficient garage door service in Plano, TX to make sure you get the right help in times of emergency. Even if you have experience in DIY projects. It's still the best option to go with our professional garage door service for any issues with your doors.
Contact Us For Garage Door Service
Let Rayburn Garage Doors Co. assist you in garage door repair Plano, TX concerns. We are a local garage door company that's been servicing the area for years now, and we pride ourselves on providing the highest standard of work for both residential garage door and commercial garage door projects. Our team can handle installation, tune-ups, and major garage door repair. We've got the right set of skills and equipment to make garage door repair accessible, affordable and efficient for you.